The Proud Boys boast that they've been in the White House for four years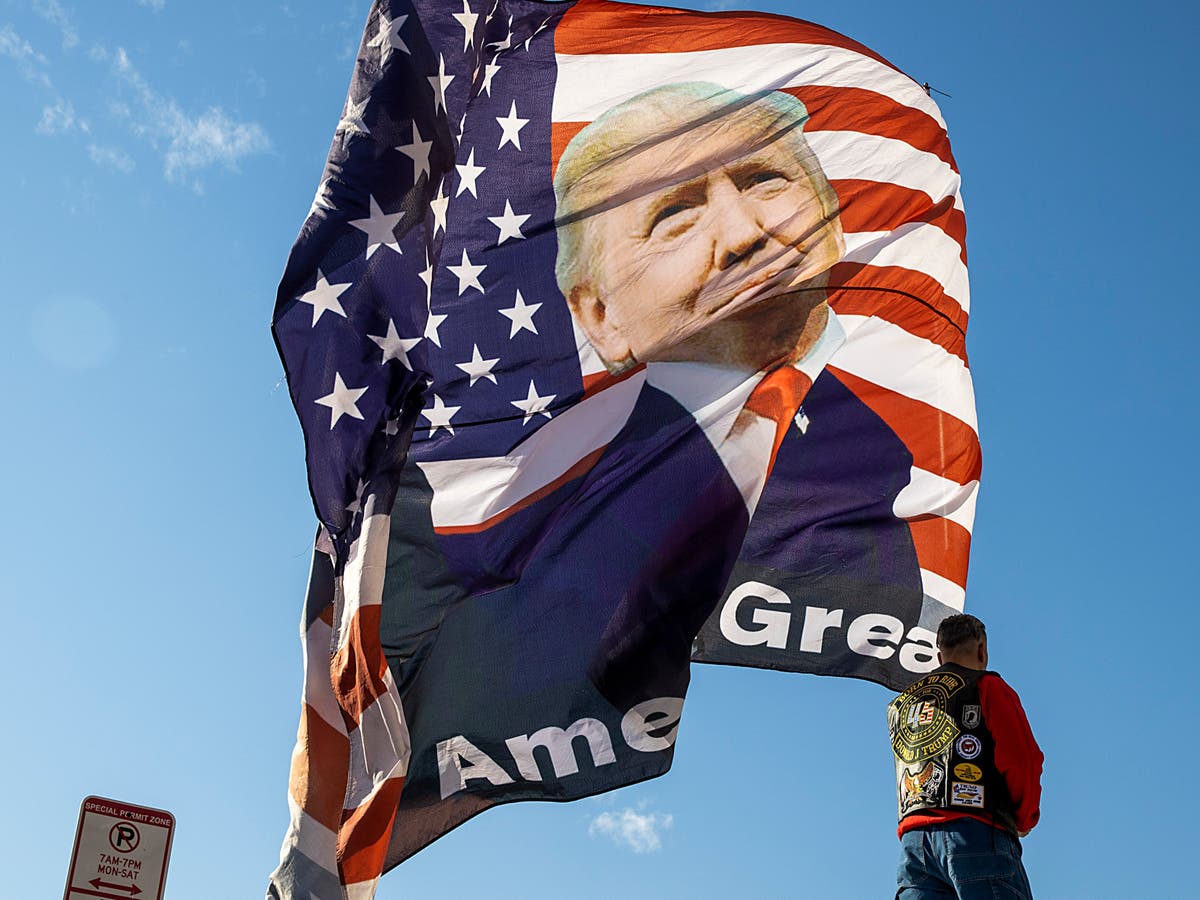 Proud Boys, the right-wing extremist organization Donald Trump once said to "stay away," said it had a member of the White House for four years.
Posted on Saturday on the social media site Speak, the Proud Boys account said: "There has been a Proud Boy in the White House for four years and everyone is shocked by today's photo," News week reported.
The post responded to anger over claims that Proud Boys president Enrique Tarrio was invited to the White House on the same day that supporters of the president and members of the Proud Boys gathered in Washington DC.
They were there to protest the Supreme Court's decision to dismiss the Republicans' latest challenge to the election they said was rigged but was won by Joe Biden.
Mr Tarrio said he received a "last minute invitation" to the White House on the same day as the protests, which turned violent, and shared a photo of what he said was "a place no disclosed ". on Talking, the conservative alternative to Twitter.
"Wow… I am amazed. # Trump2020 ", added the president of the Proud Boys, and said in another article:" I never thought I would be here ".
White House spokesman Judd Deere said Mr. Tarrio was not invited by Mr. Trump and was on a public tour as the Trump administration denied Mr. Tarrio's claims.
"He was on a public Christmas tour of the White House," White House spokesman Judd Deere said. Reuters. "He hasn't had a meeting with the president, and the White House hasn't invited him either."
During the presidential debate in September, Mr. Trump told the Proud Boys to "step back and stand aside" as he answered a question about right-wing extremism, and avoided an opportunity to condemn the organization.
He said weeks later: "I condemn all white supremacists, I condemn the Proud Boys. I don't know much about the Proud Boys, but I condemn it.
It was not clear who the Proud Boys member of the White House was, as the organization's Talk claims, although it may be a nod to Mr Trump, reported News week.
The White House was contacted for further comment by The independent.