Sweet and sassy 9 year old child from Algiers cries after drunk driving accident | Crime / Police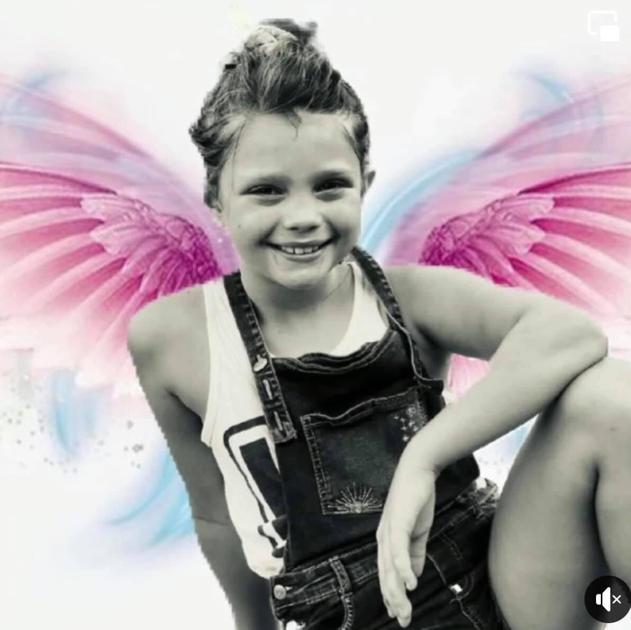 [ad_1]
Abby Douglas possessed a nerve and a sense of confidence that belied her age, a fun and courageous self-confidence elusive for some adults and even rarer in a 9-year-old.
When Abby and her best friend Lily West, also 9, were preparing this summer to start fourth grade at a new school, it was Abby who comforted Lily's mother, worried about Lily's big change.
A 9-year-old girl has died from injuries she sustained in an accident in the West Bank, and state police investigators are looking for the alleged blunder …
Priscilla West recalled Abby's words: "She has nothing to fear. She has me. What could she be afraid of?"
And that was Abby: fearless, energetic, bubbly and lovable.
Parents, friends, classmates and even strangers mourn Abby after her death from injuries sustained in a drunken traffic accident. Strapped into a third-row seat of a van, the Algiers girl was driving her mother on Friday night on Lapalco Boulevard in unincorporated Gretna when Wendell Lachney, 58, crashed into the back of their vehicle, Louisiana State Police said. Abby and her mother were taken to the hospital.
Lachney was reportedly intoxicated at the time of the accident. State police convicted him of negligent injury and he posted bail on Saturday. After Abby's death on Sunday, they were planning to re-arrest him for homicide and driving.
Abby was a member of the Louisiana Spirit Incentive Team. Coaches Eli Cole and Danielle Ferrell called her a naturally talented and determined tumbler who was always open to leadership and wanted more than anything to help others.
"She had such light on it," Ferrell said. "She was the sweetest little girl."
This rare self-confidence meant that no one was ever a stranger to Abby for a long time. She walked straight towards people, adults and children, and struck up a conversation.
"After meeting her, I don't think there's a soul that doesn't remember her name," West said.
This friendly nature is one of the reasons why so many of her classmates at St. Ann's Roman Catholic School in Metairie were in attendance on Monday to support Abby's loved ones as they hoisted a flag outside the University Medical Center. of New Orleans to honor the lives saved by the decision to donate the girl's organs.
"She was only in St. Ann for a few months, but this community came together around this child and her family," West said.
The Archdiocese of New Orleans sent counselors to support the school's students and grieving staff on Tuesday, spokeswoman Sarah McDonald said.
Parents at the school and members of Louisiana Spirit began raising funds to help Abby's family cover medical and funeral expenses. Volunteers help coordinate and organize the funeral.
"We're trying to make it as perfect as possible for Abby and her family," West said.
---
For more information on how to support Abby Douglas' family, visit the Abby's Light Facebook page. For more information on organ donation and the lives it can save, visit the Louisiana Organ Procurement Agency website.
CORRECTION: Lilly West's first name has been misspelled in earlier versions of this story.
[ad_2]