In another snub to Israel, a Jordanian taekwondo player avoids his Israeli opponent during a tournament in Bulgaria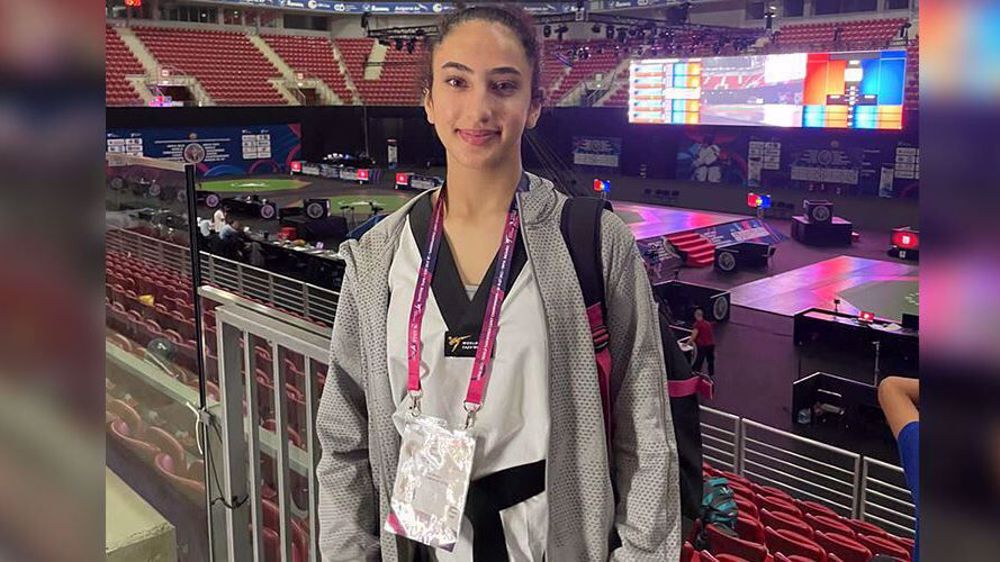 A Jordanian taekwondo fighter has refused to face an Israeli opponent in international competitions in Bulgaria, the latest of such withdrawals after facing Israeli opponents in international tournaments.
The Palestinian Information Center reported on Sunday that Maysir al-Dahamsheh, the star player of the Jordanian national taekwondo team, avoided confrontation with a Zionist regime rival at the 2022 World Cadet and Junior Championships hosted by Bulgaria. .
The Jordanian taekwondo player did not win the tournament's bronze medal after withdrawing from the competition in protest at the normalization of relations between some Arab countries and the Tel Aviv regime.
In a similar move two months ago, Jordanian national fencing player Eyas al-Zamer withdrew from facing an Israeli opponent at a world junior championship held in the Emirati city of Dubai.
In recent years, an increasing number of athletes from Arab and Muslim countries have avoided facing Israeli opponents in international competitions in support of the Palestinian cause.
They view the participation of Israeli athletes in sporting events as a plan to help the Tel Aviv regime gradually normalize its relations with Muslim and Arab nations despite its brutal occupation of Palestine and its relentless crimes against the Palestinians.
In April, the Libyan national team refused to face Israeli opponents at the 2022 World Fencing Championships in the United Arab Emirates (UAE) in solidarity with the Palestinian cause and in opposition to normalization agreements between the occupation regime and some Arab countries.
Last January, Kuwaiti tennis player Muhammad al-Awadi also withdrew from an international tennis tournament in the United Arab Emirates after learning that he was going to face a representative of the Israeli regime.
Under US-brokered agreements, Israel managed to normalize its relations with the governments of the United Arab Emirates, Bahrain, Sudan and Morocco in 2020.
The normalization agreements have sparked widespread protests in these countries, exposing the crippling divide between leaders and people.
The normalization agreements have also been condemned by all Palestinians and their supporters around the world as a betrayal of the Palestinian cause.