Former intelligence chief admits Israel's role in Soleimani's assassination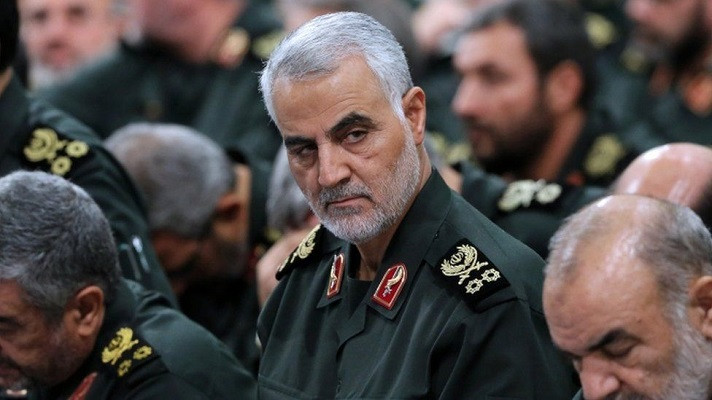 [ad_1]
The former Israeli military intelligence chief on Tuesday admitted Tel Aviv's involvement in the US airstrike that killed Iranian General Qassem Soleimani in January last year, making it the first public admission of the involvement of the country in the operation.
Soleimani, led the elite Quds force of the Iranian Revolutionary Guards and is said to have led Iran's involvement with paramilitary groups operating abroad. He was killed in a US drone strike at Baghdad airport, Associated press reported.
Only a week after the strike, NBC News had reported that it was Israeli intelligence services that helped gather details of the deceased general's Damascus-Baghdad flight.
In addition, according to media reports, Israel had access to Soleimani's numbers and had passed the information on to the United States.
Read also : Iranian commander promises 'resistance' one year after Soleimani murder
Major General Tamir Heyman, a former Israeli general who led military intelligence until October, is the first official to confirm Tel Aviv's involvement in the murder.
The comments first appeared in November in a Hebrew-language magazine known to be closely linked to Israeli intelligence.
The interview was said to have taken place at the end of September, a few weeks before Heyman retired from military service.
According to the authors, the former Israeli general began the interview by referring to the US drone strike, in which "Israeli intelligence played a role."
"The assassination of Soleimani was an achievement, because our main enemy, in my eyes, are the Iranians," Heyman said, quoted by the magazine.
He added of "two significant and important assassinations during my tenure" as head of the military's intelligence service during his tenure.
Read also : Israeli airstrike targets Iranian weapons at Syrian port
"The first, as I have already recalled, is that of Qassem Soleimani – it is rare to locate someone so high up, who is the architect of the combat force, the strategist and the operator – it's rare, "he said.
Heyman called Soleimani "the engine of the Iranian retrenchment train" in neighboring Syria.
He further said that the Israeli strikes had succeeded in "preventing Iran's attempt to take root in Syria".
Meanwhile, the IDF did not immediately respond to the development.
Israel regards Tehran as a "regional sworn enemy" and promises "all necessary measures" to prevent it from gaining access to nuclear weapons. Iran, on the other hand, maintains that its nuclear program is for peaceful purposes.
[ad_2]