couple celebrates 75th wedding anniversary in retirement home | Lifestyles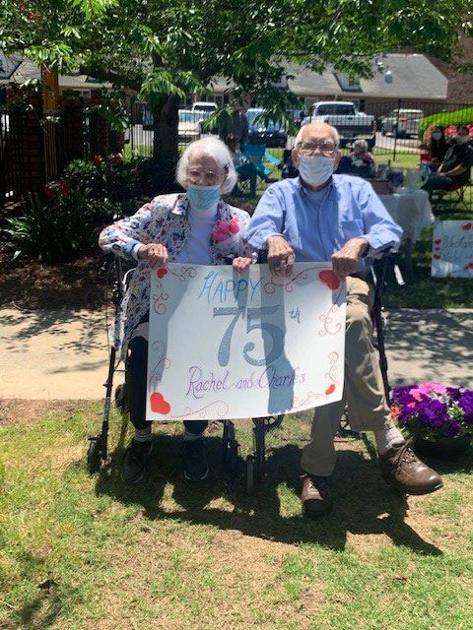 Towards the end of World War II, two lovebirds from Georgia crossed the border to Center, Alabama, to be married in a secret ceremony. Over 70 years later, they are still together.
Rachel Banister was only 16 when she married her high school sweetheart Charles Bargainner. They met after Charles moved to Rome to play soccer at Boys High. Rachel was a basketball player at Girls High and was only 15 when she met her future husband.
At the time, it was illegal for someone to get married while still in high school, and Rachel had not completed her graduation exams. However, the couple couldn't wait and got married on May 8, 1945, the same day the Germans surrendered in World War II.
Despite the controversial early marriage, the Bargainners have been inseparable ever since. After Charles served two years in the Navy during the war, the couple moved to Lindale, where Charles opened a Chevron gas station with his stepfather.
Rachel got a job with the Department of Commerce and the Census Bureau and traveled throughout the Southeast.
Together, the couple have two daughters, Charla and Beth, two grandchildren and three great-grandchildren.
After their retirement, they traveled across the United States and even flew to Alaska and Hawaii. Thanks to this company, the couple can say that they have camped in all the states of the American continent.
Rachel's mobility began to suffer after a back injury, which led the couple to move into Winthrop Senior Living Assisted Living and Memory Care.
The couple celebrated their 75th wedding anniversary on Friday surrounded by friends and family, all 6 feet apart.