Column: Reality in the Middle East | Chroniclers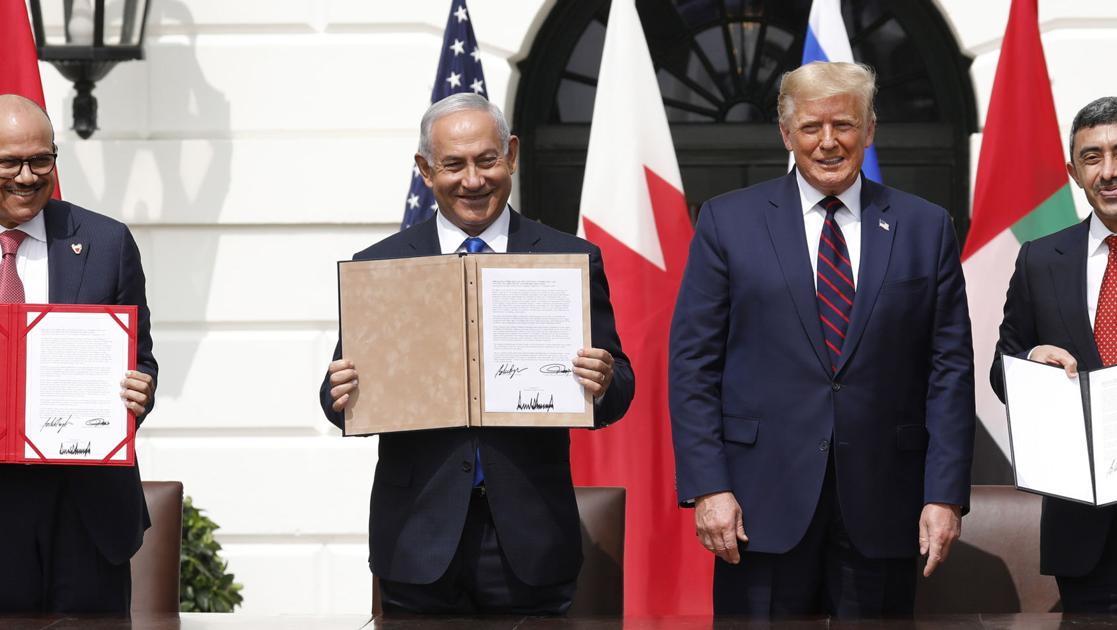 [ad_1]
Trudy rubin

A little over a year ago, an agreement was signed on the White House lawn between Israel and two small countries in the Arab Gulf. He was touted as a game changer in the Middle East.
Called the Abraham Accords, the deal normalized relations between the Jewish state, Bahrain, and the United Arab Emirates (UAE) and started the ball rolling with Sudan and Morocco. Bahrainis and Emiratis were the first and only Arab states to formalize ties with Israel from Jordan and Egypt decades ago.
The Israelis had every right to be delighted. Embassies have been exchanged, direct flights have started, and an estimated 200,000 Israelis flocked to the Emirates last year, including many business delegations. Israel has a large pavilion in the current Dubai World Expo, whose motto is "Connect Minds, Create the Future".
Israeli Foreign Minister Yair Lapid colloquially joked with United Arab Emirates Foreign Minister Sheikh Abdullah bin Zayed during a press conference in Washington alongside Secretary of State Antony Blinken on Wednesday. Lapid invited bin Zayed to his home in Tel Aviv for dinner.
Yet there is a glaring omission in the Abrahamic Accords that was noticeable in the jokes on stage, an omission that threatens Israel more than its Arab partners. Team Biden could help, but are reluctant to get involved.
This omission: The Palestinians were not part of the Abrahamic Accords, which were deliberately formulated to circumvent them. At Wednesday's press conference, Palestinians living under Israeli occupation in the West Bank, Gaza and Jerusalem received only the most pro forma mention.
[ad_2]