A gang of studios to build an 'Arbor' wooden tree fort on the Westbank campus in San Jose
While designing their 'arbor' workspace for the Westbank campus, a studio gang turned to the lush green meadows that long ago defined the landscape of san jose. the picturesque and overgrown nature of the santa clara valley is a paradise lost due to a sprawling urban state. now the city is entering a new era of development, one that understands and celebrates the ecological past in an effort towards a sustainable and equally charming future. characterized by its modular wooden structure and developed in partnership with the urban community, Peterson and OPtrust, " arbor " will connect the urban workspace to nature as a contemporary and urban tree fort – dissolving the barriers between sunlight, flora and the office environment. designboom spoke with jeanne gang about the urban transformation of san jose and the impact of the wooden performance building.
images courtesy of studio gang | rendered by esthetica
The studio gang arbor design emerges from the team's search for a nature-filled Westbank campus workspace, combined with the desire to achieve an unprecedented level of sustainability. buildings account for nearly 30% of global carbon emissions, 90% of which is allocated to the carbon embodied in building materials. The performative and sustainable spirit of arbor is characterized by two strategies through two connected buildings: the adaptive reuse of the existing six-storey Davidson building and a new fourteen-storey solid wood structure. thanks to the team's investigation to achieve the desired level of performance, the shape, materiality and programming of the arbor take shape.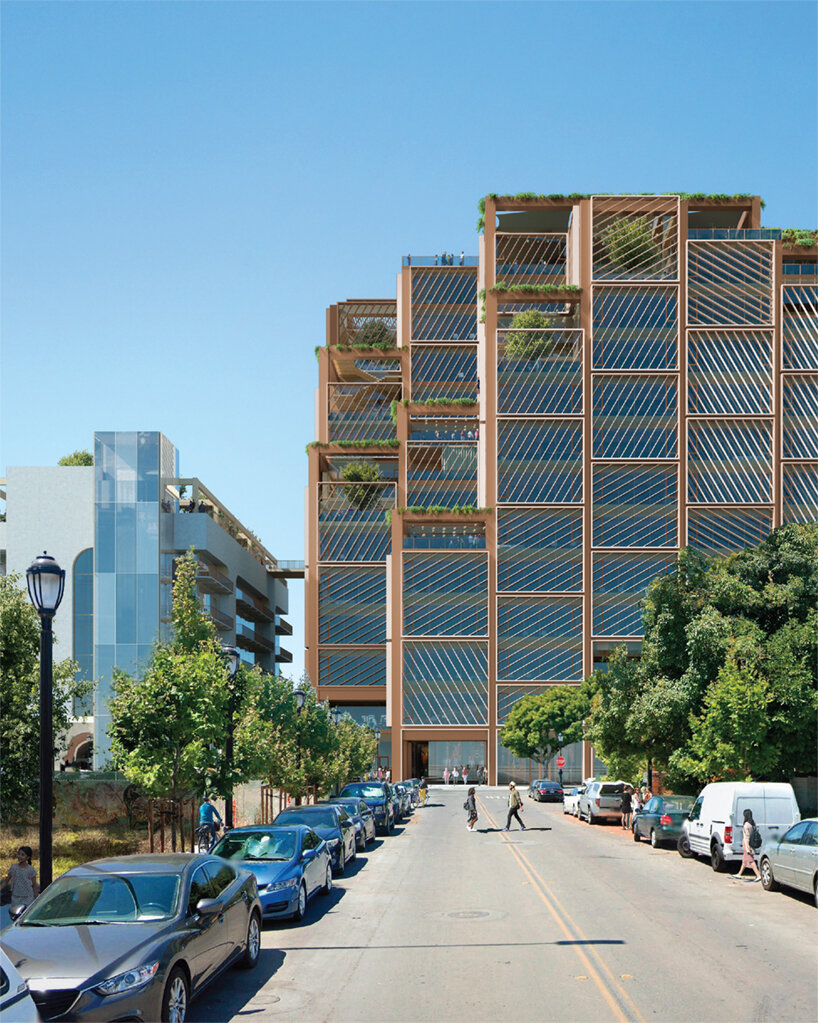 The Studio Gang Arbor for Westbank Campus will reconnect its occupants to nature by providing an array of work and socializing environments – outdoors in the sun or shade, indoors with a closed or partially open window wall, with colleagues in conference, or alone in focus. the project will change the mentality of silicon valley office parks, replacing isolation through connectivity and energy consumption with environmental awareness. the new building is connected to the davidson building built in 1984 by the ground plan and a roof bridge. by reusing the existing building, arbor celebrates the idea of ​​reuse rather than demolition. the team uses the volume of the building to create new outdoor spaces for its occupants.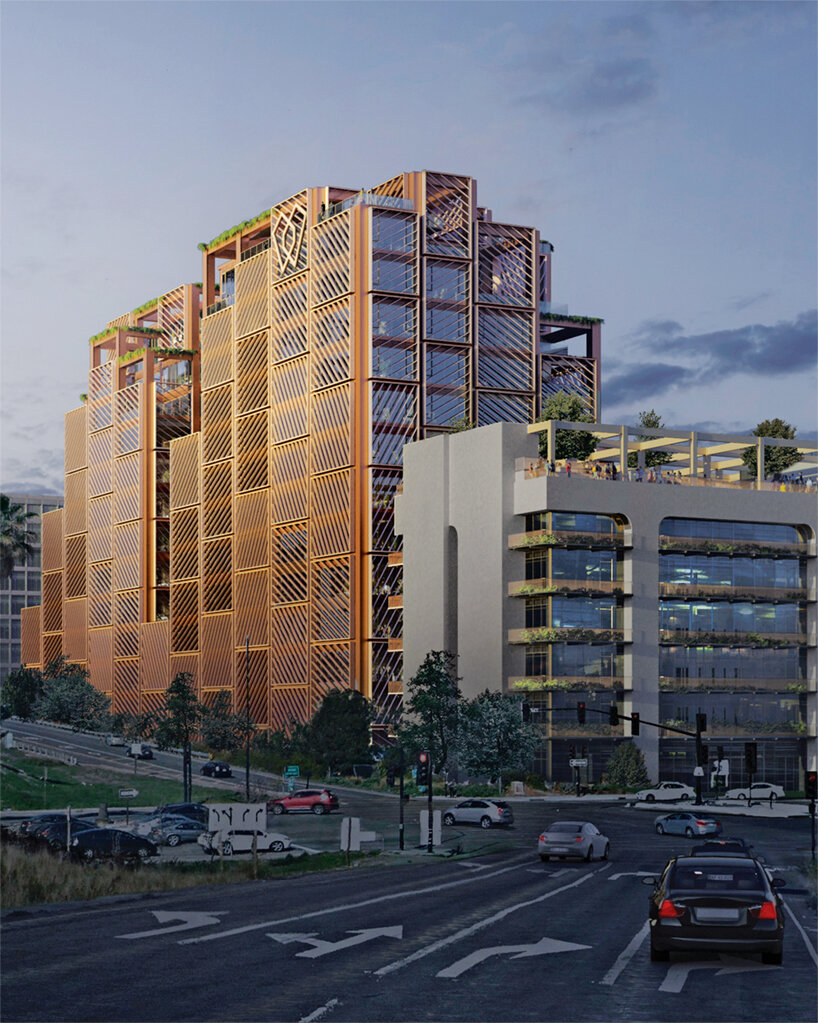 Studio Gang's 14-story solid wood 'arbor' mimics the spirit of working in a tree fort with minimal carbon footprint. compared to traditional structures, such as concrete or steel, the footprint is reduced by 35%. the design includes a number of stacked modular wooden arbors. the tactile wood structure becomes a terraced frame for vertical ravines and green spaces, allowing an optimal amount of light, air and shade in and out of the building. Meanwhile, green roofs, green walls and green trellises serve to filter the air, reduce the urban heat island effect and reduce energy consumption for active cooling.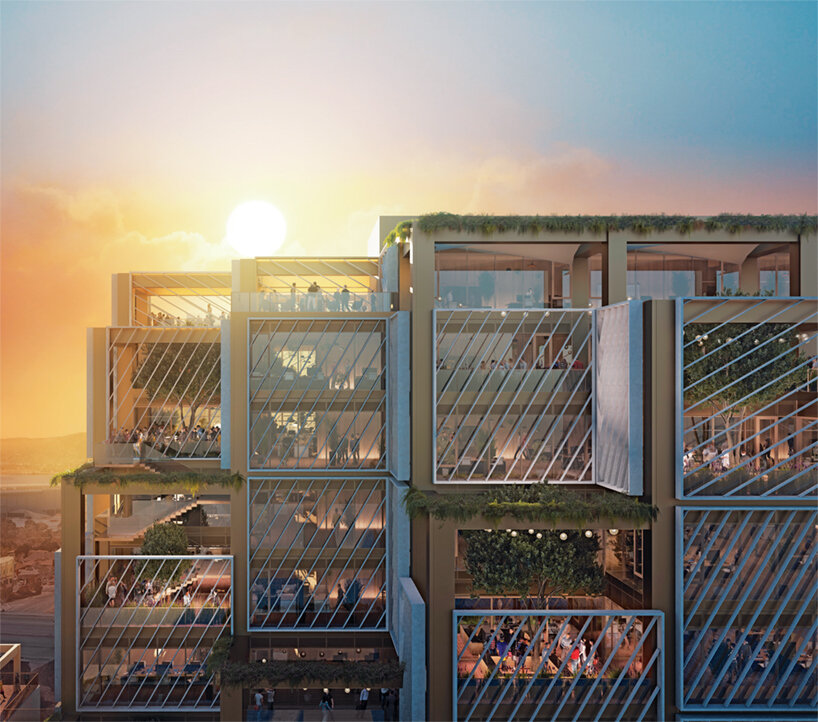 DB (designboom): what are the challenges of designing a temporary structure on this scale. do you think this will be more common in the future?
JG (jeanne gang): in the past, we have built many wooden structures. When you think of the old loft-style buildings all over Chicago, NY that were one hundred percent wood structures, they really lasted a long time. they are still in use today, a lot of them. it is not new to build with wood and wood. but today, of course, there are products in the process of being manufactured, the structural properties of which are really well known and tested.
some of the challenges are, in the first place, availability. the manufacture of these products does not currently meet demand. the result of this is that you end up having to ship from further afield, which isn't great either. number two is the codes. we had wooden structures for a long time, but then came steel and concrete. So the codes have changed and made it more difficult to manufacture wood after all. so that's another challenge. and the third is perhaps the ignorance of the industry. it's just something that is always a hindrance when people want something that looks new. but I think these are all surmountable.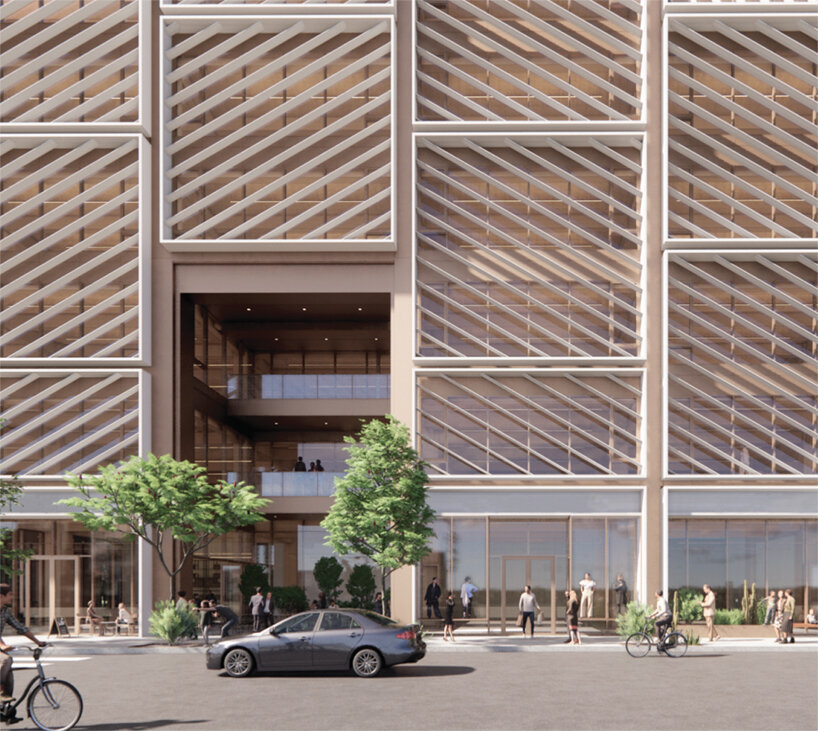 JG (continued): aAnd not only that – I think there is huge potential for places like the Midwest, for example, where there has been a loss in the steel industry. now they are not doing sustainable forestry yet, but it is quite possible. so it could be a completely new industry helping places that have lost other industries.
DB: Can you talk about the transformation of San Jose with the Westbank campus? the city is expected to grow quite rapidly in the future. Are there any conditions you hope to avoid with the entire Westbank campus?
JG: many of these rapidly growing places are doing the most opportune things, like putting in additional cars because there is no residential population yet. but here, on the contrary, I think the attention paid to the pedestrian scale and makes the city passable and accessible and pleasant for walking, cycling and other modes of transport, not just cars. the cars will still be there, but it's just a matter of planning. we want to plan this growth intelligently so that it envisions a future that is low carbon and less dependent on cars.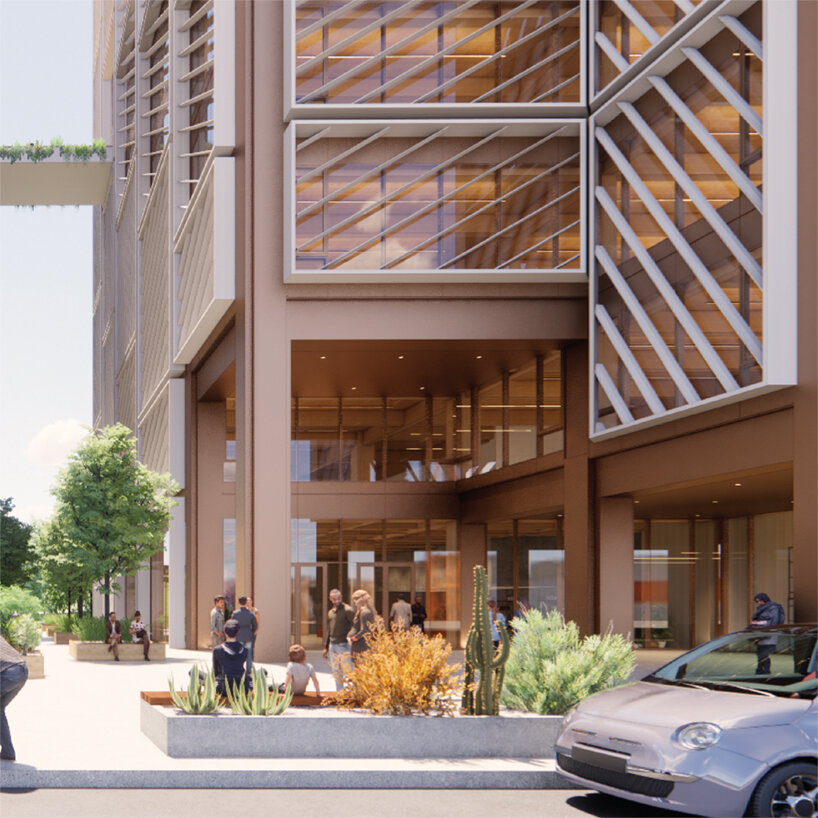 DB: will this be facilitated by the surge in transportation infrastructure connecting san jose to san francisco and the rest of the bay area?
JG: Yes exactly. then how to get to the site and ensure that the city develops fairly and that it is not unbalanced. to begin to do so requires special attention to the availability of housing at all levels of affordability.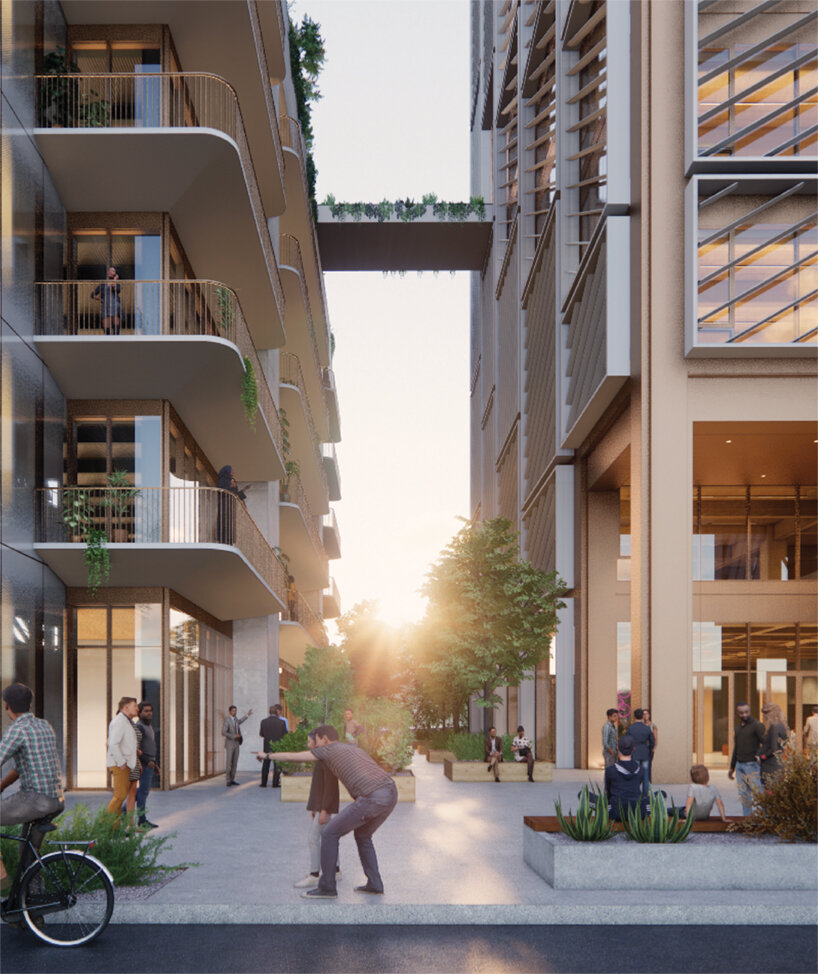 DB: In the United States, most of the urban density is confined to a few large cities – especially New York, LA, San Francisco. although these cities may be some of the most expensive places to live, it seems that many young people are reluctant to move to some of these small towns in the center of the country. Do you think we should strive to make these other cities more desirable, and how can architects play a role in making that happen?
JG: well, the reason people flock to the main cities, I guess, is because it's still the place where ideas and social connectivity have happened. and this remains true for these large cities. but I see a trend of smaller, second tier (laughs) smaller towns see people going backwards. and then I think that after the pandemic, it is more of a possibility because there is more chance to work from these cities. people always want to live near other people and have social connectivity. but there is also the possibility of their potential accessibility, of a better quality of life for people who wish to move to some of the smaller towns.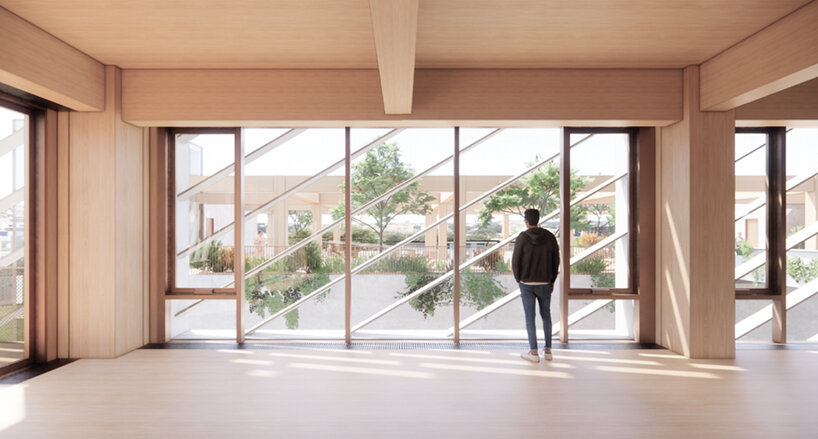 JG (continued): we are also currently working in memphis on a major waterfront plan for the city. and I just saw a lot of investment in this relatively small town. and it's in the Midwest, but people are going back to that city because it's investing in public spaces and city greening and so on. so I think there is an emerging trend that will show more and more movement towards cities.
a place like san jose is already really exciting because of the presence of the big tech companies. but it also has to pay attention – and this is with the Westbank project – to creating viable workspaces, to creating residences that are places where you want to live and work in a city like this and not just be. in major centers like san francisco. because you have close access to nature and a livable city. So I think Westbank's investment there is really going to make it a rival to some of the bigger cities.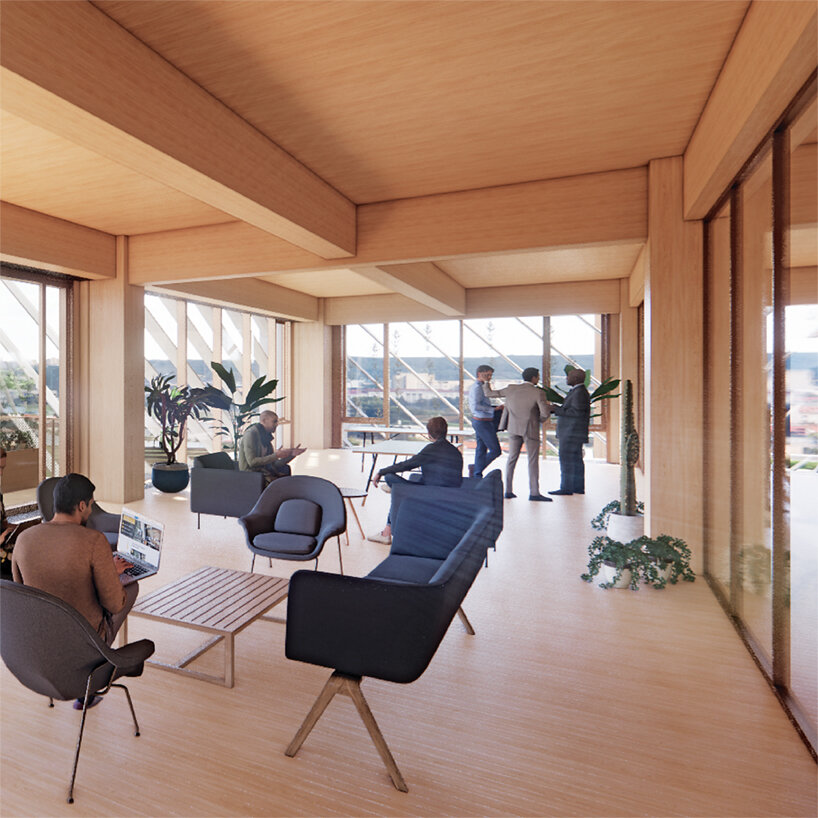 DB: in the past you have talked about urban sprawl and the density of cities. can you talk about san jose's condition right now? looks like it's more of a sprawling city right now?
JG: it's really designed around cars and parking. originally san jose was like those beautiful orchards and idyllic landscapes. then it developed when cars dominated everything, so a lot of highways were built and they spread. the goal is therefore to bring it into an environment conducive to walking where we should not rely too much on the car.
that's one of the things that we really focus on. how do you design for the transition – to accommodate the cars early because people are going to need to get there. but as the city grows with residential projects and investments in public space, and people move around, you can reduce that parking load. so you have to create buildings that can be reversible so that they can maybe start out as a parking lot and then over time move to another kind of workspace or something like that. so it's also an interesting development that Westbank is considering.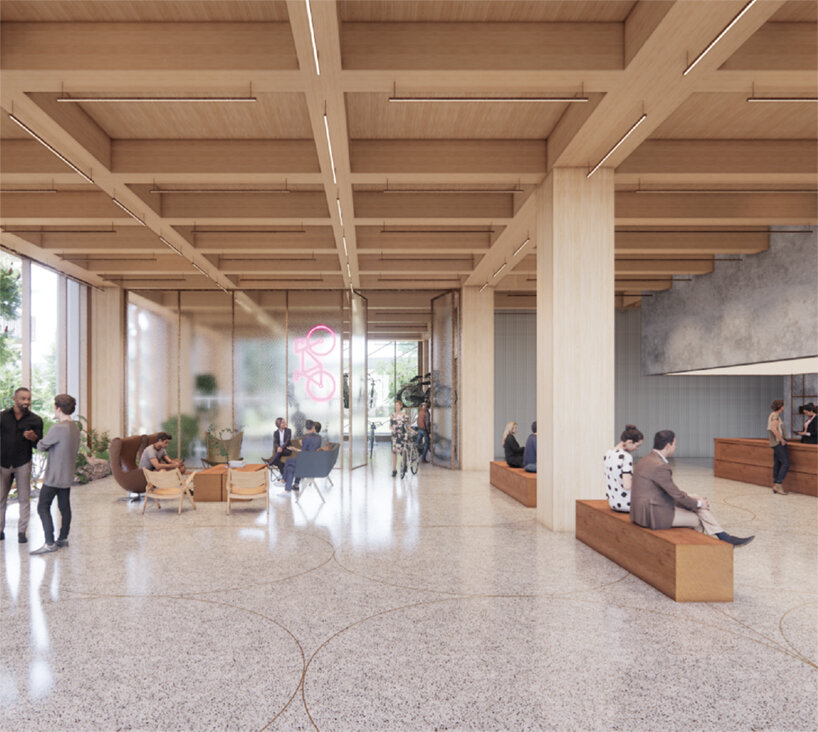 DB: Would he expect San Jose to become a bit more like New York where people don't necessarily even own cars?
JG: yes, also with more shared trips you will have less need to park your own private car. each car park occupies a large space and reduces the possibilities of urban liveliness. we therefore worked on activating the ground floor and thought of parking as a more temporary use which will eventually decrease.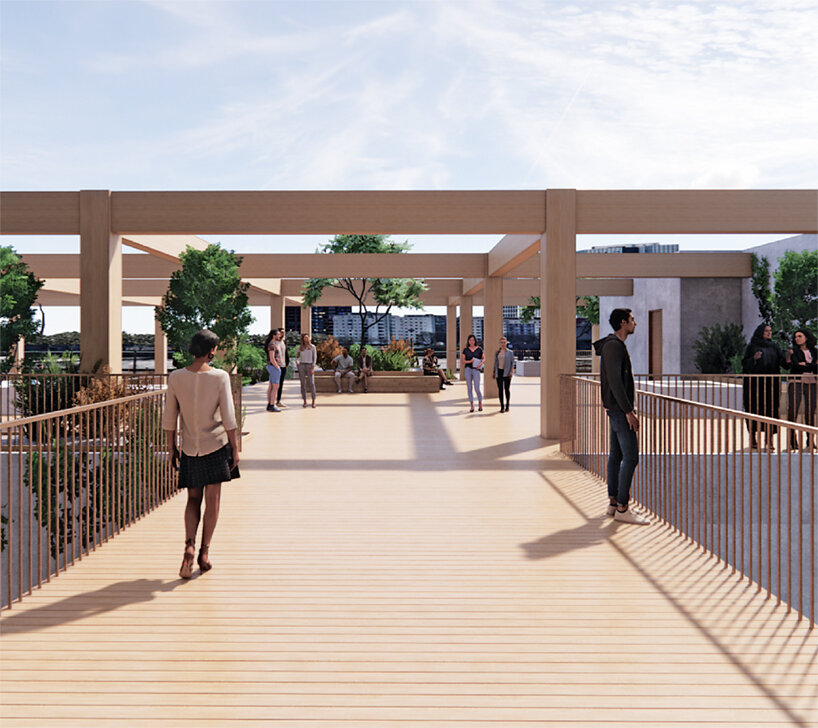 project information:
Project title: arbor for Westbank campus
architecture, interiors: jeanne gang / studio gang architects
location: san jose, california
developer: Westbank, Urban Community, Peterson and OPtrust
landscape architecture: Elyos landscapes
sustainable development consultant: atelier ten, reshaping strategies
visualizations: esthetica, courtesy of studio gang